WhatsApp - who doesn't know this name? And who doesn't use it. Except in countries, where it is banned (like China, North Korea, UAE), everywhere else people use WhatsApp profusely! What'sApp became akin to our morning rituals like brushing teeth, reading news, exercising etc. From milk vendor to millionaire every one is using it. It is not an exaggeration if I say my day starts and ends with WhatsApp. Throughout Covid and even now I am in touch with friends, family only and only through WhatsApp. One of my friends kept a WhatsApp status long back - I am not using WhatsApp, WhatsApp is using me🙂🙂 - at times it becomes true if we lose track of time! I want to list few pros and cons of WhatsApp in this post.
Pros of WhatsApp Usage
WhatsApp connected me with friends all over the globe. It helped in rapid exchange of information and memories.
In Covid, WhatsApp was very helpful to find and contact plasma donors, to know about hospital vacancies, food providers, COVID RTPCR testing centers and was a supportive platform to people in many possible ways.✌
Making audio video calls was never so easy. There are other platforms and apps but WhatsApp is the easiest I feel. In Covid this was the only way to look at faces of your near and dear!💖
WhatsApp gifs, stickers and memes are very funny and can instantly lift your mood!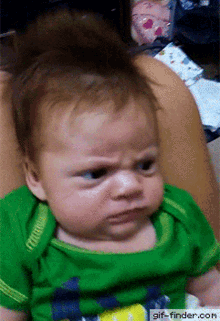 a super cute angry baby gif :)
I love my school group. I feel connected, rejuvenated and also feel like a child again when I am there! I like my daughter's school whatsapp group which is quite handy to know the updates, understand the day to day activities!
WhatsApp groups are easy forums to have discussions, just talks, have some fun. They feel like virtual hangout addas.👬👭👫
We created a whatsapp group just for 2022 A to Z challenge, and the group is a backbone to me whenever I feel like quitting the challenge. We pushed each other and finally have reached the last leg of the challenge. The group helped me with ideas and boosted me when I felt the heat of challenge. I am voice typing most of my posts of the last leg of challenge due to my ailments and the group is the only reason - I am able to continue the challenge. Our group members are:
PS:
Shower some love on the above folks by visiting and reading them when you leave my post 😊💓 Thanks!
Special thanks to

Deepa from https://fictionpies.com/ who lead this initiative and suddenly added me without giving any prior notification😜 but I feel so good that she did it😇. I otherwise would never have done A to Z!
Cons of WhatsApp
WhatsApp eats away my time! Specially when I have some important deadline to meet, I keep phone silent or away and uninstall the app at times (for digital detoxification). As of now, I have put phone in airplane mode to finish this post (I am voice typing on phone)😜
Notifications can be distracting. I mostly mute notifications, specially of groups to save the time. I practiced to check only when I want to!🙆
Just like any other platform, Whatsapp groups have variety of public. You can find Religion crazy folks, folks who continuously bombard you with their retail businesses and many other varieties. If I am added in new groups, I mostly stay inactive or walk out!😟
Dissing gyaan gathered in WhatsApp University - a term coined for all the fake news that is spread via whatsapp.👿
Some whatsapp statuses suck your energy and can instantly irritate you. Continuous negative or fake statuses, sexist statuses or spreading the mottos like AntiVaxxism or religious chauvinism are some categories! I instantly mute or delete them.😷
Random video calls without giving any notice. This trend increased in Covid. What if I am checking mobile sitting on commode (OK I do that sometimes for peace, as that is the only me time during TOUGH days 😆) or what if I am in a compromising situation😨 I DREAD UNPLANNED VIDEO CALLS !
I dont like office Whatsapp groups. I mean it is enough that we are talking in office chat windows, over the phone calls, zoom calls. Do we need whatsapp too ? I strictly wanna keep whatsapp personal!
Silly but a famous issue faced by many is - LAST SEEN and DOUBLE BLUE TICKS! People check your last seen and think that you are always sitting on whatsapp - almost like you built a tent and living there (WHICH IS NOT THE CASE FOR MOST OF US). Double ticks indicate you read the message and if you give no replies it is usually considered rude, may seem as if you are ignoring the message sender- but there could be a genuine reason and receiver may be really busy and hence stalling the reply. Whatever it may be, it would be good IF WE DON'T LET THE TECHNOLOGICAL CONVENIENCES RULE OUR EMOTIONS! - I am issuing this point as a public notice for EVERY ONE :)😀 Also you can disable these features in your settings!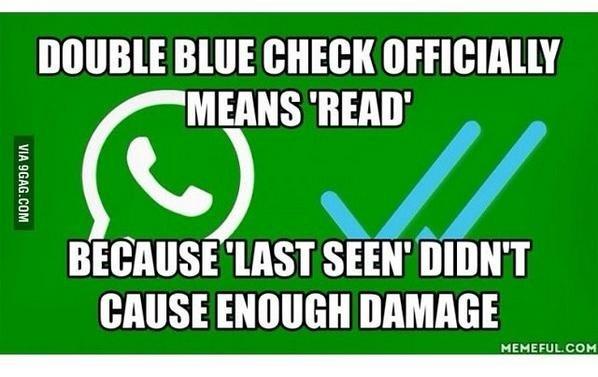 Gen Z folks and teenagers or to that matter anyone and everyone use Whatsapp for makeups, breakups, and for many other weird purposes. Wish life and love were not that silly, easy, and meaningless!
You can block or restrict people on whatsapp. This comes under both pros and cons as the said people would notice it!🙀😑
Funnily whatever are the pros are even cons for whatsapp - depending on the usage. Moderation and not being chained to the app are the keys! Weighing all the pros and cons, whatsapp for me is extremely useful. I love most of its features. I cant imagine a day without Whatsapp specially due to my lousy mobile network!
What are your WhatsApp experiences? Do you have any funny or irritating encounters?